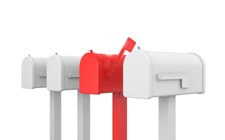 Direct Mail Marketing Campaigns are easy when you leave it to the Fenway Group.
Simply complete the information below and we'll call you should we have any questions.
Have a question about the best method of delivery? View the resources provided below to get the best results for your campaign.